So, which leading men will be among the chosen few at next year's Oscars? Sean Penn's triumph this past season offered us the first close race in this category since 2003, when Penn won his first Oscar. Hopefully this type of excitement will continue, instead of having another four years of uncontested winners. But is it possible that this year's winner will be uncontested?
I am of course referring to what seems an inevitable nomination for Morgan Freeman as Nelson Mandela. Eastwood directed Freeman to an Oscar win in 2004, and this is a much baitier role. Assuming the film is made and released in time, I think you can call Freeman the frontrunner.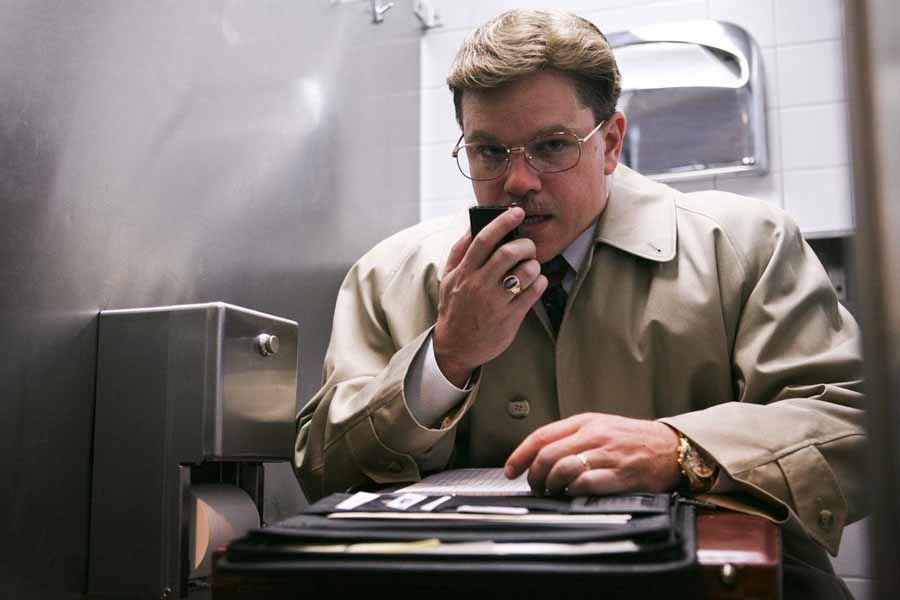 But there are others waiting in the wings. Matt Damon, who may be nominated in Supporting for Eastwood's film, will likely be a hot ticket in Steven Soderbergh's
The Informant
, where he plays a company vice president who turns over incriminating info to the government. It may be worth noting that Benicio Del Toro's relatively unawarded performance in Soderbergh's
Che
was being highly anticipated this time last year, but
The Informant
isn't likely to be a butt-numbing 4-hour epic, so I'd keep my eye on Damon, even though he hasn't had any awards traction since his starmaking turn in
Good Will Hunting
.
The Academy often has a weakness for overdue actors (though not always), but that could put Johnny Depp and Leonardo DiCaprio in the awards spotlight. Both have three nominations under his belt and both are extremely popular. It's only a matter of time before they each win, and that could be this year. Depp plays the infamous John Dillinger in Michael Mann's
Public Enemies
and Leo plays a U.S. marshall searching for an escaped mental patient in Martin Scorsese's
Shutter Island
. Both may have to overcome genre biases from the Academy, but I get the feeling AMPAS wants to award these guys before it's too late.
And what of the odd casting of Daniel Day-Lewis in Rob Marshall's
Nine
? The legendary thespian is notoriously selective about his projects, and his character (unstable film director Guido Contini) is a complex one to play, but will the musical requirements of the role be an Oscar turn-off? It didn't stop Johnny Depp from being nominated in a dark musical (
Sweeney Todd
), so Day-Lewis is still very much part of the picture. Perhaps having won his second Oscar very recently is what will keep him from nabbing a nod. I'm still predicting him.
Predicted five:
Matt Damon -
The Informant
Daniel Day-Lewis -
Nine
Johnny Depp -
Public Enemies

Leonardo DiCaprio
- Shutter Island
Morgan Freeman -
Nelson Mandela
project
*Note: have removed
Nine
from adapted screenplay and added
An Education
. Just a hunch.