It's that most wonderful time of the year! That time when every prediction you make is the right one, when projects that will ultimately disappoint you look great, and when projects that will ultimately enchant you have barely been whispered about. It's time to take an impartial and unbiased (yeah right) stab at the 2009/2010 Oscar race, one category at a time.
To start us off, Best Supporting Actress, and it looks like a good year for mothers:
I anticipate that many people will be predicting at least one of the
many
supporting ladies from Rob Marshall's
Nine
. The last musical he did earned Catherine Zeta-Jones a win in this category, and there's no shortage of talent in this amazing female ensemble: Sophia Loren, Marion Cotillard, Penelope Cruz, Nicole Kidman, Kate Hudson, Judi Dench, and more! The two best roles are played by Cotillard and Cruz as Guido Contini's (Day-Lewis') wife and mistress respectively (Cruz is sure to be sizzlin' when she sings "A Call from the Vatican", the film's sexiest number). However, they are both recent winners, and they may both have other films in the race; Cruz for
Broken Embraces
and Cotillard for
Public Enemies
. Not to mention the danger of vote splitting. I'd keep my eye on Loren, who is a legendary actress who hasn't won in a long time. Her role is small but extremely likable as Contini's mother.
While we're talking about ensemble pieces, we should take stock of
Taking Woodstock
, based on the book by Elliot Tiber. Imelda Staunton plays Tiber's mother, and it doesn't look like she'll have as much competition from her female cast mates, so I'll take a chance on her.
More baity roles come from Peter Jackson's upcoming
The Lovely Bones
, about a murdered girl (Saoirse Ronan) who watches from heaven as her family grieves. Rachel Weisz plays her mother, and Susan Sorandon her grandmother. Either of these two past-winners could earn nominations, but I'm giving the edge to Weisz.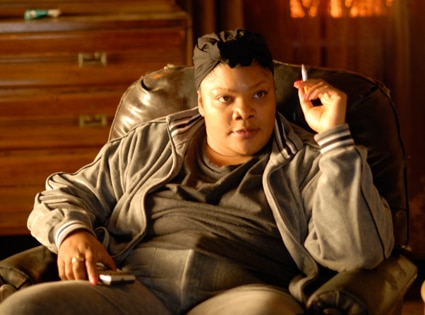 Finally, we come to Mo'nique, who has been garnering buzz already from Sundance for
Push: Based on the novel by Sapphire
. That could spell disaster if mishandled, but the last few years have proven that getting your movie and screeners out early can be just the ticket you need to earn a nomination.
Predicted five:
Marion Cotillard -
Nine
Sophia Loren -
Nine

Mo'Nique -
Push: Based on the Novel by Sapphire
Imelda Staunton -
Taking Woodstock
Rachel Weisz -
The Lovely Bones