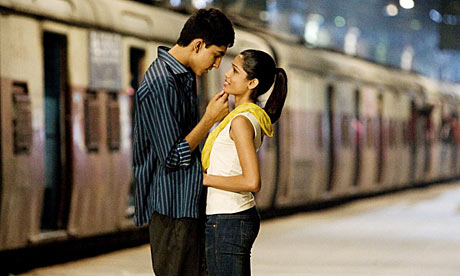 The shit hit the fan in a big way this morning. After having secured nods from the four most important guilds (DGA, ACE, PGA, WGA),
The Dark Knight
was rudely given the finger by the Academy of Motion Picture Arts and Sciences. It's a testament to how self-involved and near-sighted they are, failing to recognize the year's most financialy and critically (well, 2nd to
WALL-E
) successful movie of 2008 in any major category, with the obvious exception of Heath Ledger's Joker. But the joke is on AMPAS. People are gonna be laughing about this embarassment for
years
to come.
Other films I would have deemed Best-Picture-worthy that failed to make the cut include Let the Right One In, and the aforementioned WALL-E (easily the year's best), but I was hardly expecting them to be in play, so their absence doesn't sting quite so bad.
Replacing these three shaftees were The Curious Case of Benjamin Button, Frost/Nixon, and The Reader; all fine works, but painfully baity. Been there. Done that. It seems Oscar has reverted to its 1990's mode, choosing only to go only with biopics, Holocaust pics, and Americana. These movies won't last the test of time the way WALL-E and The Dark Knight will...
...but...
...there were a couple of nominees whose inclusion is very much deserved; Milk and Slumdog Millionaire. The former sort of falls into that typical oscar bait territory, but with Gus Van Sant at the helm, manages to encapsulate an understated bravery and freshness that people seem to be forgetting about in the face of The Dark Knight snub. Of course, it still can't compete with the latter, whose inventive and energetic style of storytelling should be enough to take this award in a cake walk.
Will win: Slumdog Millionaire
Should win: Slumdog Millionaire
If I were in charge: WALL-E