So it's time for best animated feature, and in this category, when in doubt, go with Pixar...
WALL-E
(Andrew Stanton)
The obvious choice. Andrew Stanton (of
Finding Nemo
glory) will helm this sci-fi odyssey of a lonely robot who falls in love. What entices me most about seeing this picture is the apparent lack of dialogue. There's something quite "Kubrick-esque" about it. But all the previous Pixar films were so successful because of the clever and thoughtful words the writers put into the characters' mouths. Can
WALL-E
satisfy everyone (especially the kids) with such a high saturation of purely visual story-telling? If it can, we may be looking at more than just a best animated feature nomination for this movie (more on that in a week or so).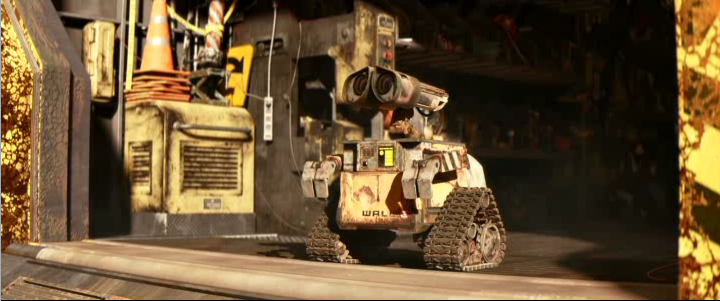 Kung Fu Panda
(Mark Osborne, John Stevenson)
Does this mean Dreamworks has finally put
Shrek
to rest? God, I hope so. Jack Black will get to show off his mad, kung fu voice-acting skills in this CG comedy, joined by the forces of Angelina Jolie, Lucy Lui, Dustin Hoffman, and Jackie Chan. Perhaps this movie isn't what typically wins best animated feature, but the trailer sure looks like fun! Maybe it can pull off a nomination, that is, if it doesn't offend the entire Asian community.
The Tale of Despereaux
(Gary Ross)
Not much advance word on this one, as it's a late December release. From what I can currently ascertain it's a fairy tale about a little mouse with ears larger than everyone else's (a la
Dumbo
) named Despeareaux, who falls head over heals for a human princess. This project has "cute" written all over it. The "outcast-becomes-a-hero" story is sure to tug heartstrings, and who better to play the titular role of Despereaux than Matthew Broderick (as a guy, even I have no problem acknowledging that the man as an adorable voice).
What animated films do you see making the cut?
Next category, original screenplay.